ALOOOOOOOOOOHA!
I worked on some wall hagings today.
The first one is my newest resin mounted on a round piece of mahogany. It was sort of an afterthought of the day, but I was pleasently suprised at how cute it turned out.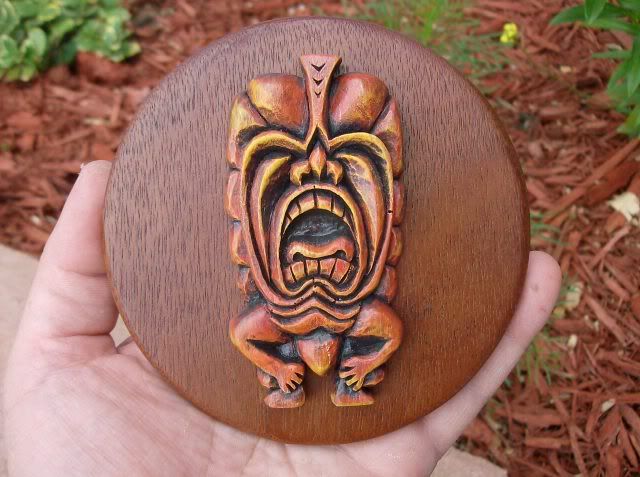 This is an older piece that I did. Some may remember it from Hukilau 3 or 4 years ago. This one is mounted on a gorgeous piece of mokey pod wood.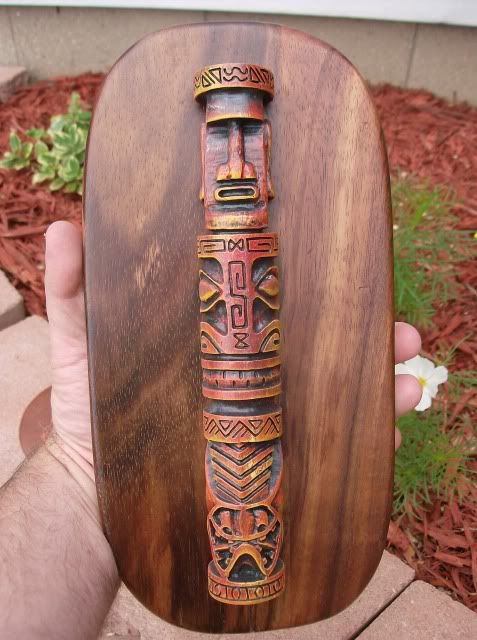 This is the same piece, but painted to look like wood and mounted on a board covered with a piece of tropical print fabric.
Now for the special pieces!
My 7 year old, Brendan, wanted to get in on the fun, so he drew up these pictures mounted in classy popsicle stick frames.
A hula girl with "real" fabric skirt, and a tiki by a palm tree.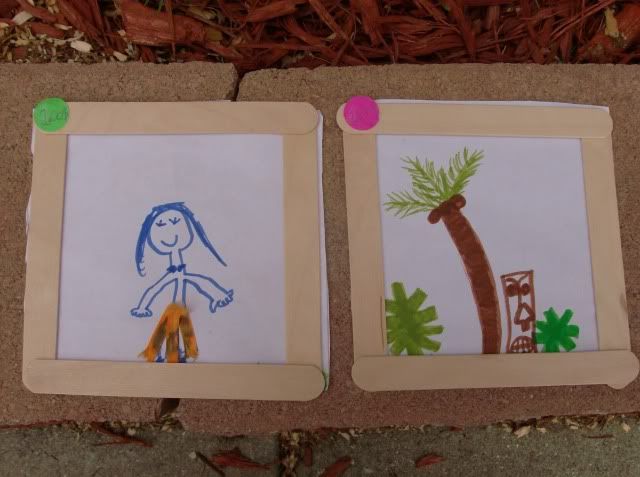 Then my 6 year old, Quinn, felt left out so he made a couple too.
The first is a 4-frame picture.
1) a pineapple
2) funny square guy discovers the pineapple
3) he picks it up over his head
4) he becomes sad because the pineapple broke in half
The second is the same funny square guy saying, "You are cute!"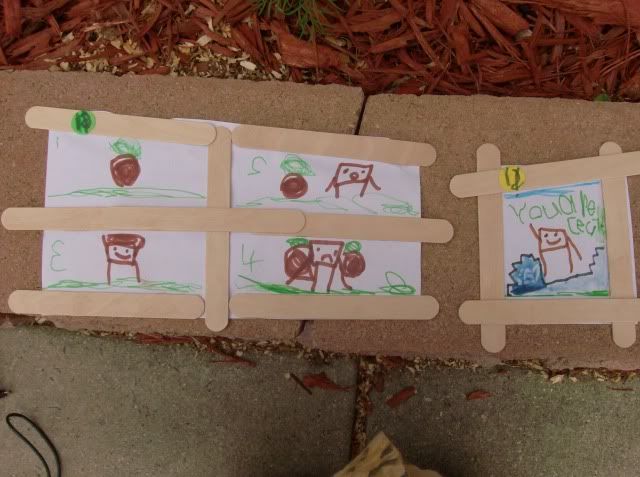 They made me promise to sell them at the Chef event, so come early to get yours!
_________________
Please visit my new website
,
Leeward Lounge Ukuleles
My thoughts were so loud I couldn't hear my mouth