Thanks Dave! It will all be there.
Here's a couple of simple things I cut up today. By simple, I mean simple design.
The zebra wood piece was, of course, pretty easy due to it's shape.
But the FOM thing was tricky as hell because the cedar splits pretty easy and it is barely 1/8" thick. I don't know what I will do with it yet. Maybe I'll string it as a pendant.
The zebra wood was an end cut piece that I had lying around. Being an end piece I didn't really want to carve it, but it was way too pretty to just throw away, so I just did this pendant to show off it's increadible color and grain.
Try and get past the washed-out, grainy pictures my camera makes.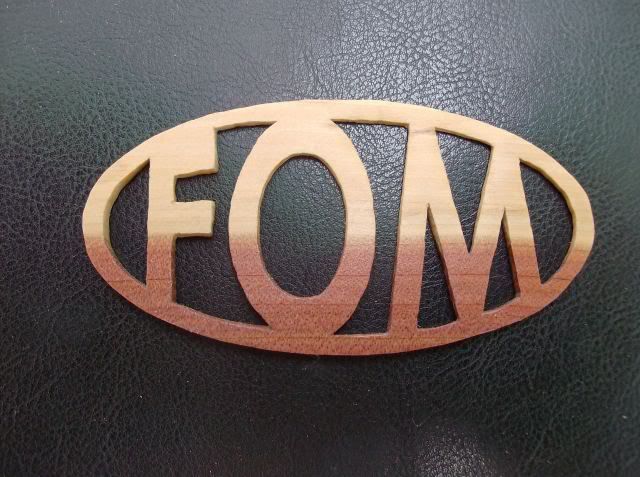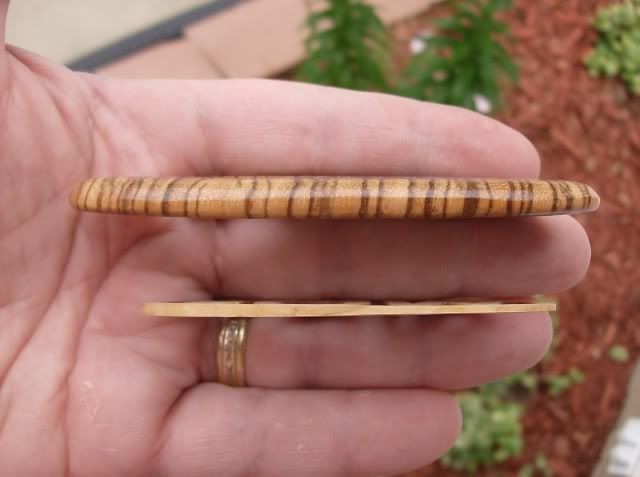 Thanks for looking!
_________________
Please visit my new website
,
Leeward Lounge Ukuleles
My thoughts were so loud I couldn't hear my mouth