I love it when worlds collide....
This past weekend at Sebring there was a new team on the track.... Rum Bum Racing.
They did pretty good overall, finished in 9th place for their class.
Went to look up some more about them only to find out the team owner is none other than Luis Bacardi. Yes, the same Barcardi name and family that you know from the bottles of rum on our bars.
Here is the link to the team:
http://www.rumbumracing.com/about-us/
Here is a pretty good write up from Motorsports:
http://www.motorsport.com/tusc/news/rum ... dor-debut/
And here are the Rum Bum girls: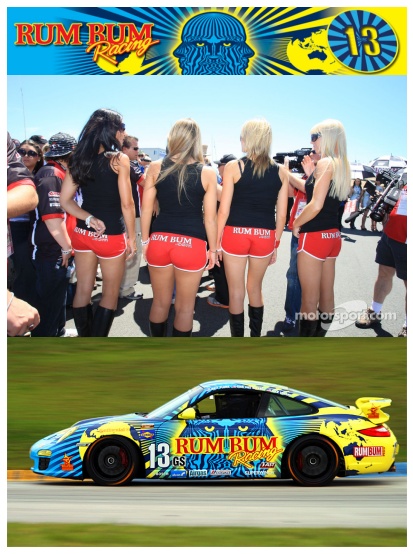 _________________
Never trust a bald barber, a skinny chef, and never ever do card tricks for the group you play poker with.